ABOUT
Box Fort, formerly 5 Wits Productions, is a full service design/build company specializing in the design and fabrication of immersive adventure experiences, interactive exhibits, and special effects for museums, theme parks, theaters, and other popular destinations of educational and entertainment value.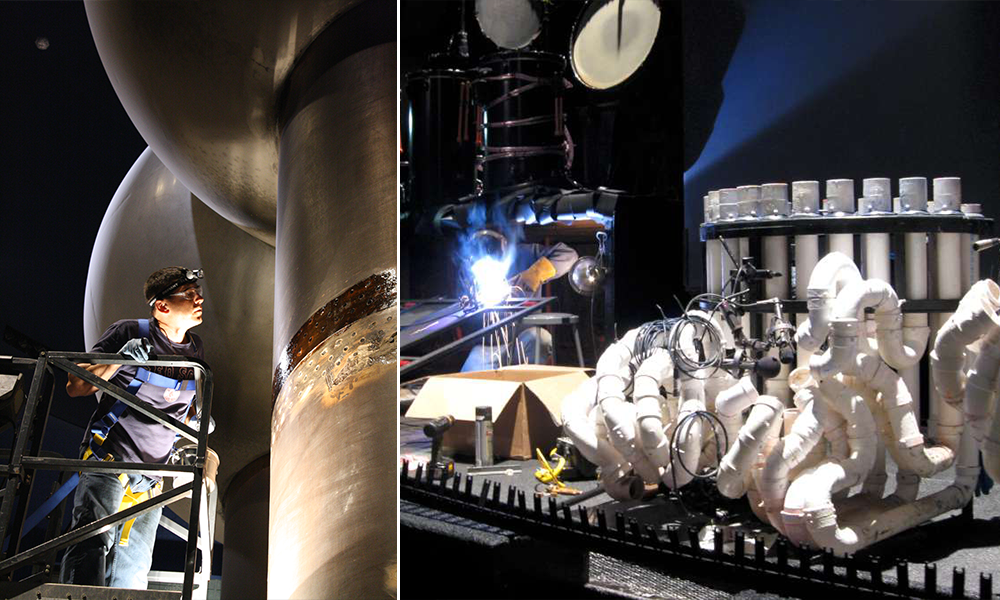 DESIGN & ENGINEERING
Our engineers and designers are the backbone of Box Fort. From full-sized teleporter effects and giant dragons to robust and durable mechanical interactives for museums and theatres, our specialty is to bring ideas to life!
---
ELECTRONICS & SHOW CONTROL
We take pride not only in how our projects look from the outside - but from the inside as well. We believe our wire management should be as meticulous as our code! There's almost nothing our programmers and technicians can't handle!
Fabrication
Box Fort is a full-service company. We not only can help you design and detail your creation, we can help make it happen, too! Our team of capable, experienced fabricators and engineers can take your project from concept to creation!
---
CONCEPT & CREATIVE DEVELOPMENT
Creativity is at the heart of what we do. Dreaming big - seeing an idea and making it happen - is what we do best. From concept sketches to final graphics, script writing to audio production, our team can do it all.